Animatele SAT SMS Exchange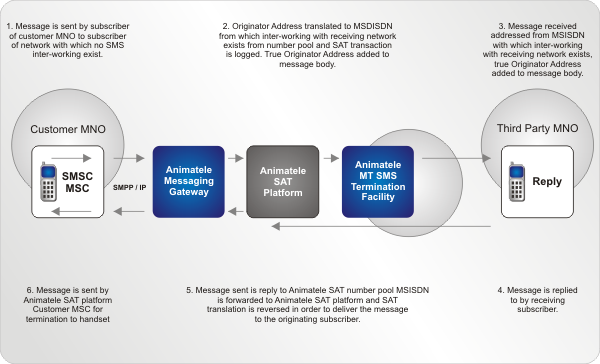 The Animatele SAT SMS exchange is a powerful and innovative solution enabling comprehensive international SMS exchange. An expansive footprint of over a thousand mobile network operators can be established upon connection to Animatele. Subscribers can take advantage of the most comprehensive coverage for SMS available. Receiving subscribers can reply to messages delivered via the Animatele SAT SMS Exchange platform, significantly increasing the message revenues and customer satisfaction. The user experience for subscribers of the customer network operator is fully transparent: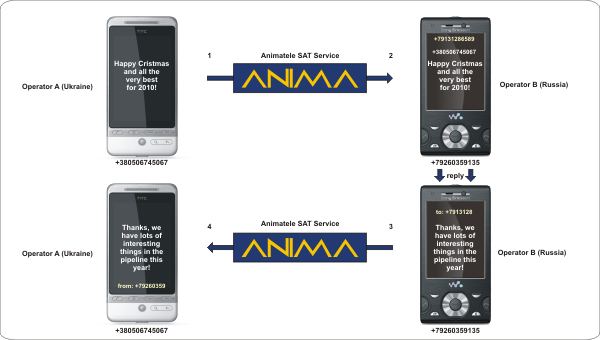 Contact us today for more details on the Animatele SAT SMS Exchange solution.